About Dr. Earl Suttle
Dr. Earl Suttle is the Founder and Chairman of Leadership Success International, LLC, an international training and consulting company based in Atlanta, GA, that specializes in working with businesses and organizations to increase their profits and productivity through developing their people.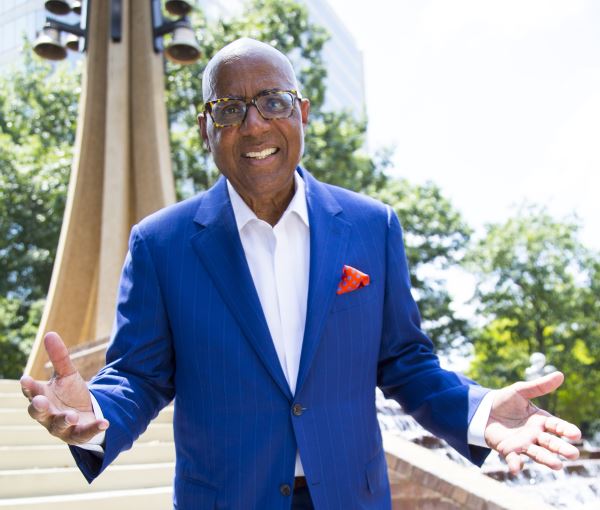 Curriculum Vitae – Earl L. Suttle, Ph.D.
Motivational Keynote Speaker and Business Consultant
As a dynamic, entertaining keynote professional speaker, business consultant and best selling author, Dr. Suttle delivers numerous impactful presentations throughout the year in the United States and South Africa. He conducts life skills workshops at universities and schools across the country. Dr. Suttle's 25 years as a healthcare professional gives him a unique perspective in his work with hospitals, nursing home and independent living facilities on leadership and motivating employees.
Best Selling Motivational Author
Dr. Suttle is co-author of five books with Dr. John Hubbard:
"Earl's Pearls on Enjoying Excellence"
"Preparing for and Managing High-Risk Situations in the Lives of College Athletes (An Athlete's Guide)"
"Preparing for and Managing High-Risk Situations in the Lives of Professional Athletes (A Player's Guide)"
"Great Life Choices for Teens (Who Want to Make a Difference)"
"From Stressed to Blessed" (Winter 2020 release)
All books have been receiving rave reviews. He has produced a number of CDs and DVDs on leadership, professional and personal development. Dr. Suttle is also a consultant to the NFL (National Football League), NBA (National Basketball Association) and the WWE (World Wrestling Entertainment) where he works directly with the players.
Keynote Speaker
Dr. Suttle has conducted keynote addresses and seminars for many corporations such as Aflac Insurance, AT&T Corporation, Delta Air Lines, The Coca-Cola Company, American Express, Kimberly-Clark Corporation, United States Postal Service, Kraft Foods, The Hartford Insurance Group, Walmart, Wells Fargo Bank, The Atlanta Life Insurance Company, Georgia Department of Labor, Cobb EMC, Anheuser-Busch Companies, Matrix, Prime Communication, Toyota. Dr. Suttle began his professional life as an elementary school teacher and guidance counselor and particularly enjoys his workshops in the educational field at schools and universities such as the University of Georgia, University of Florida, University of Alabama, Indiana University, Auburn University, University of Miami, University of Arkansas, Arizona State University and many more. Dr. Suttle earned his doctorate in Addiction Studies and spent many years working in the healthcare profession. Expertise and camaraderie are the hallmarks of his work in the health care industry with clients such as Kentucky Health Care Association, Arizona Health Care Association, Georgia Health Care Association, American Hospital Association, Colorado Health Care Association, Iowa Health Care Association, Tennessee Health Care Association, West Virginia Health Care Association and Wisconsin Health Care Association, to name a few.
Dr. Felicia Mabuza-Suttle
His wife, Dr. Felicia Mabuza-Suttle (www.feliciainc.com), is President of Leadership Success International, LLC, and host of her own talk show, "Conversations with Felicia" on The Africa Channel that airs in the US, UK, and the Caribbean. Earl and Felicia have been featured on CNN, Ebony Magazine and InStyle Magazine. Dr. Suttle is the proud father of one son, Darron, two daughters, Lindi and Zani, and three grandchildren.